Help me Please
My today Job is temporary. I need new Job outside of my country. Here the Job market is too hard and I´ll lose my house, car and furniture.
Here working as an Engineer you will be more poor every day.
MY TODAY JOB
Today, I`m working in a GIS Project named EnerGIS (Energis(TM) by Electrosoftware Ltda). This is a Geographic Information System (GIS) applied to T&D Electrical Systems, Substations and Customers by the Local Electrical Utility. EnerGIS let you work in an integrated environment. This software carry all required functions for electrical distribution network operation, from Planning, Engineering, Manteniance, Geographic Information System (GIS), Maps, Call Center and Commercial Information System.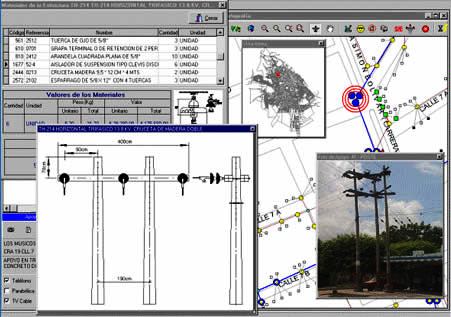 ENERGIS - Electrosoftware´s Top Product
I´m a Group Field Director. My main duty is manage the Field Iventory Task (Field Inventory-1st Project Phase). We are using programed Palms (Palm (TM)-Zire 21) and GPS capture devices like Trimble(TM) GeoExplorer CE Series.
Please feel free to e-mail me any suggestions, questions, and/or comments you may have.
E-mail......

This Web Site was last updated on 04/07/05.
© 2002 Alarcon & Asociates